About Us - Coaches
---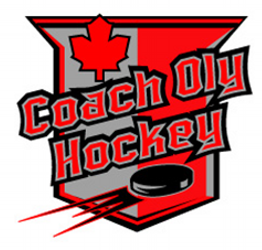 DARRYL OLSEN!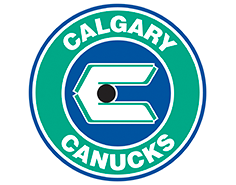 Darryl Olsen, known as Coach Oly, is a native of Calgary with over 30 years experience as an international power skating and skills coach. Coach Oly was drafted by the Calgary Flames in 1985. He began his junior career in the AJHL with the St. Albert Saints. He was then drafted and received a NCAA Division 1 hockey scholarship to play at Northern Michigan University where he was named an All-American Athlete. After college, he played professionally in the NHL, AHL, IHL and overseas in Italy, Germany, Austria and England. He was also a member of Team Canada in 1996/97 winning the Spengler Cup in Davos, Switzerland.
Following his professional career, Coach Oly has devoted his time to the development of players through power skating and skills coaching. He has developed many players at all levels including youth, junior, NCAA, SPHL, ECHL, AHL, professional player in Europe and the NHL. Coach Oly is the Assistant and Skills Coach for the Calgary Canucks for 2017-18. Coach Oly take a personalized approach with each client to ensure they have the tools to achieve their goals both on and off the ice. Coach Oly has worked with and developed players including:
Dylan Olsen, Florida Panthers, NHL
Matt Dumba, Minnesota Wild, NHL
Deven Setoguchi, San Jose Sharks, NHL
Trevor Lewis, LA Kings, NHL
Austin Wagner, Regina Pats, WHL
Mason Mannek, Portland Winterhawks, WHL
Wade Bergman, Fhishtown Penguins, DEL
Havoc Hockey welcomes Coach Oly as he joins our professional coaching staff. He is a welcomed addition to the Havoc Family and we are grateful Darryl is wiling to support and offer his knowledge, skill and experience to Havoc Hockey's young athletes.
DAVE NIPPARD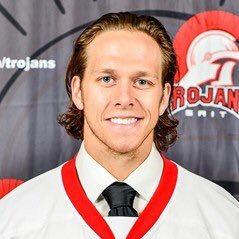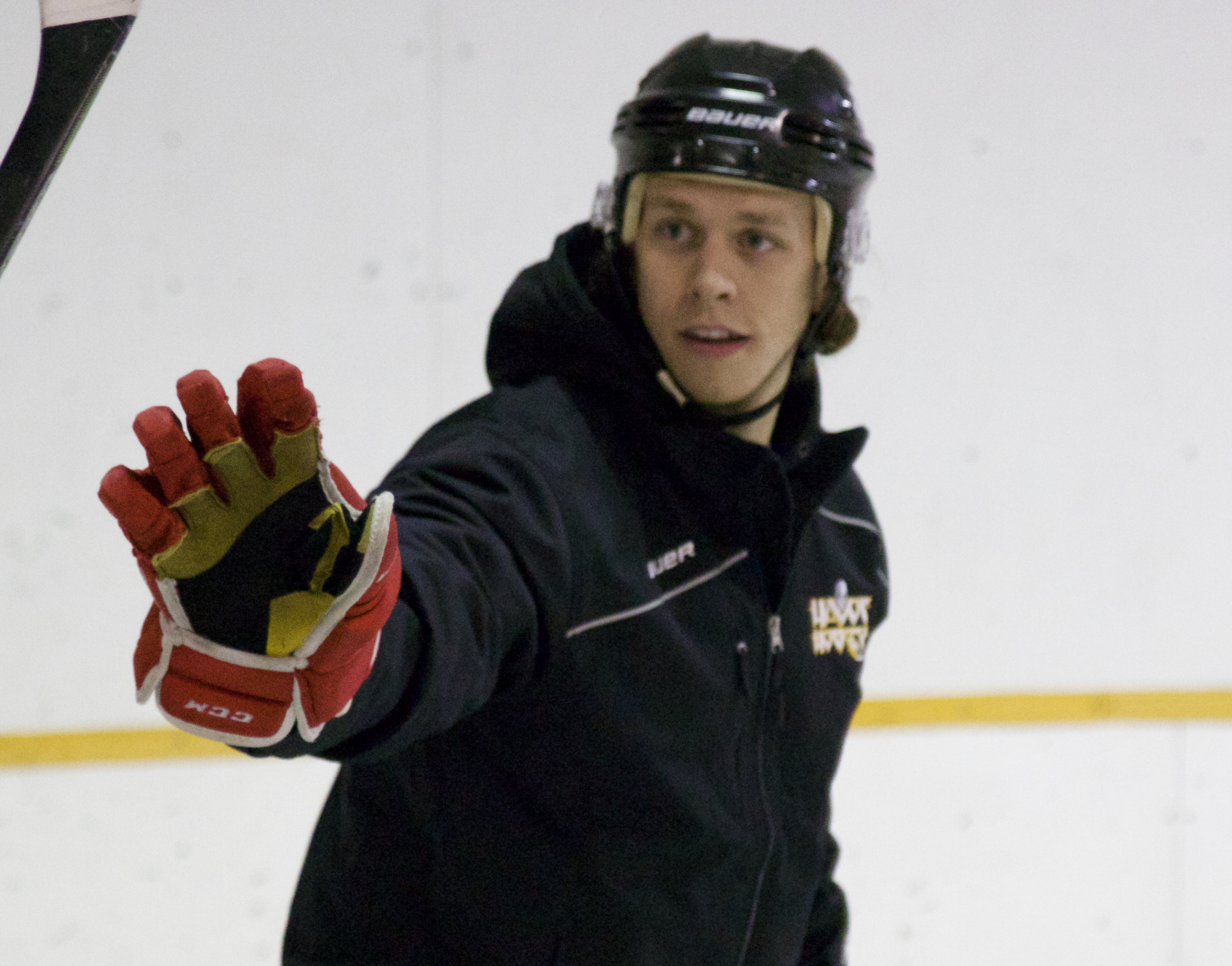 We are pleased to welcome Dave Nippard to our Havoc Hockey Coaching Staff for the 2017-18 season! Dave currently plays hockey for the SAIT Trojans men's hockey team in Calgary, Alberta. He is also the captain of the team and the perfect role model for young athletes. Dave's hockey schedule allows him to coach our 2011 Elite 2 on 2 program on Monday evenings at World Pro.
DEAN ALLISON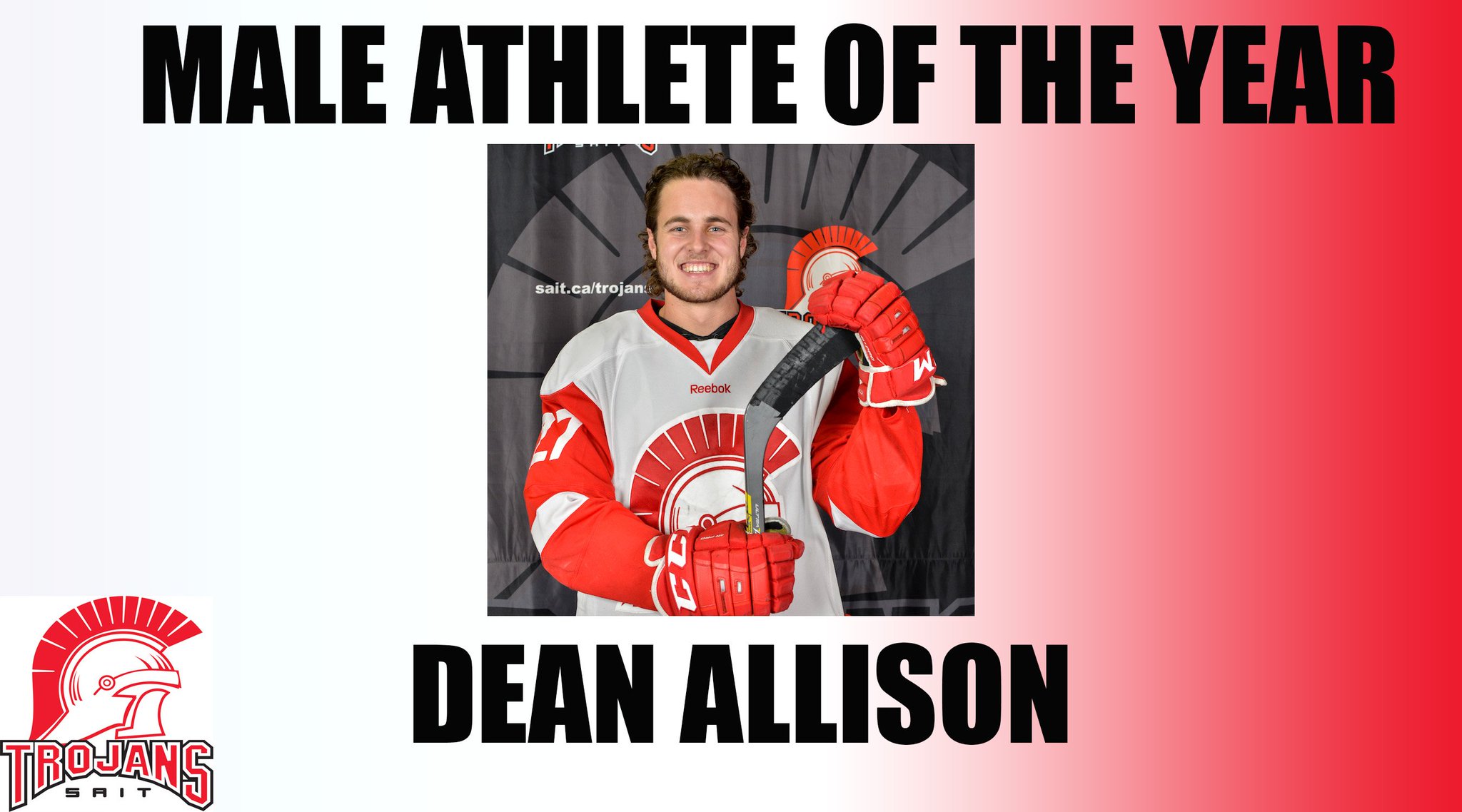 We are pleased to welcome Dean Allison to our Havoc Hockey Coaching Staff for the 2017-18 season! Dean also currently plays hockey for the SAIT Trojans men's hockey team in Calgary, Alberta. He is also the assistant captain of the team and the perfect role model for young athletes. Dave's hockey schedule allows him to coach our 2011 Elite 2 on 2 program on Monday evenings at World Pro
PAT ELYNUIK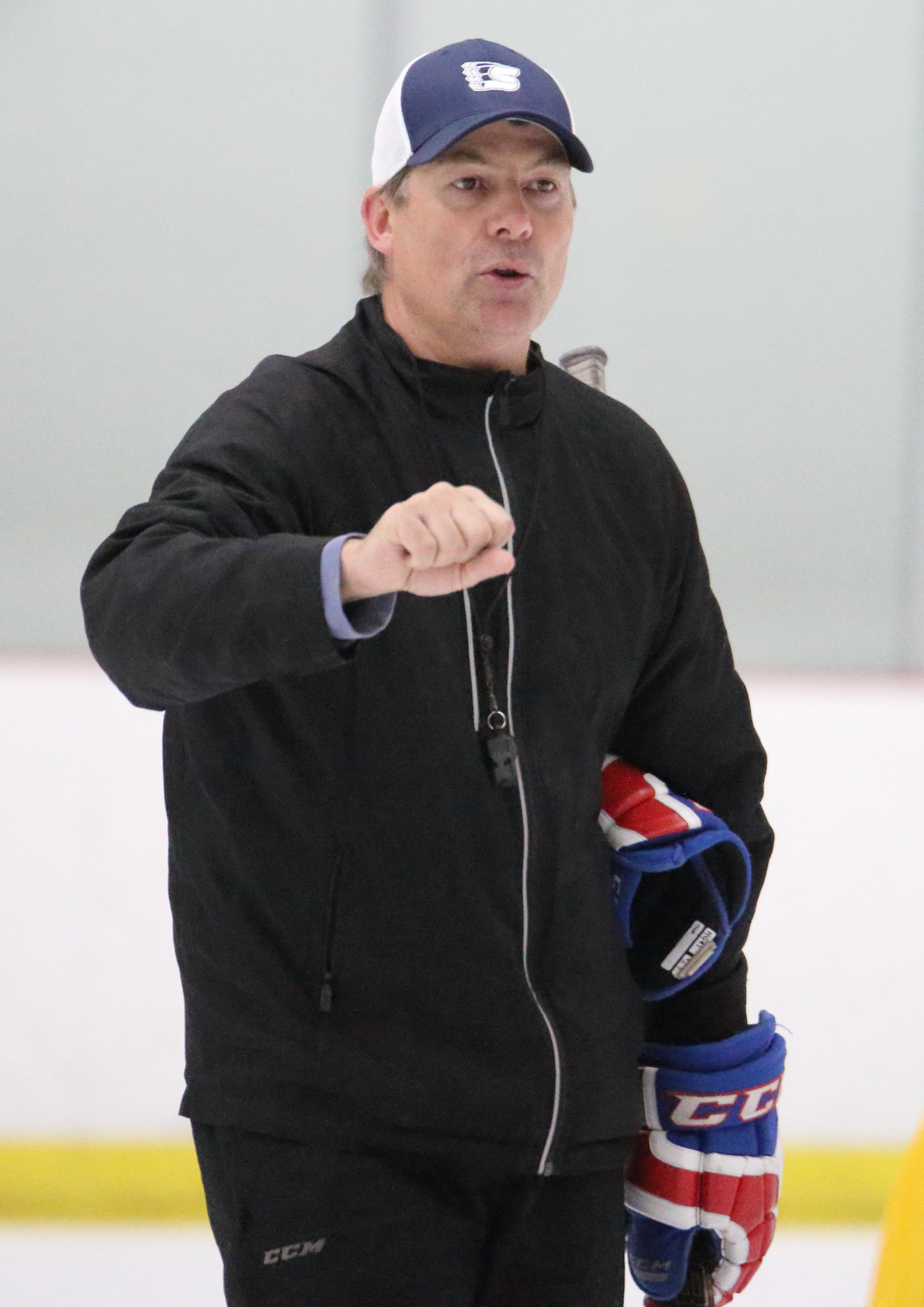 Pat Elynuik played in the NHL for 10 years, he has the knowledge and NHL experience that he can pass on to our players. Pat coaches our PeeWee age players during the fall/winter running morning development at Winsport. He also coaches summer camps for Havoc at the end of August and is going into his second year of Head Coaching our '04 Elite team preparing these players from quadrant tryouts in Bantam!
ADRIAN FOSTER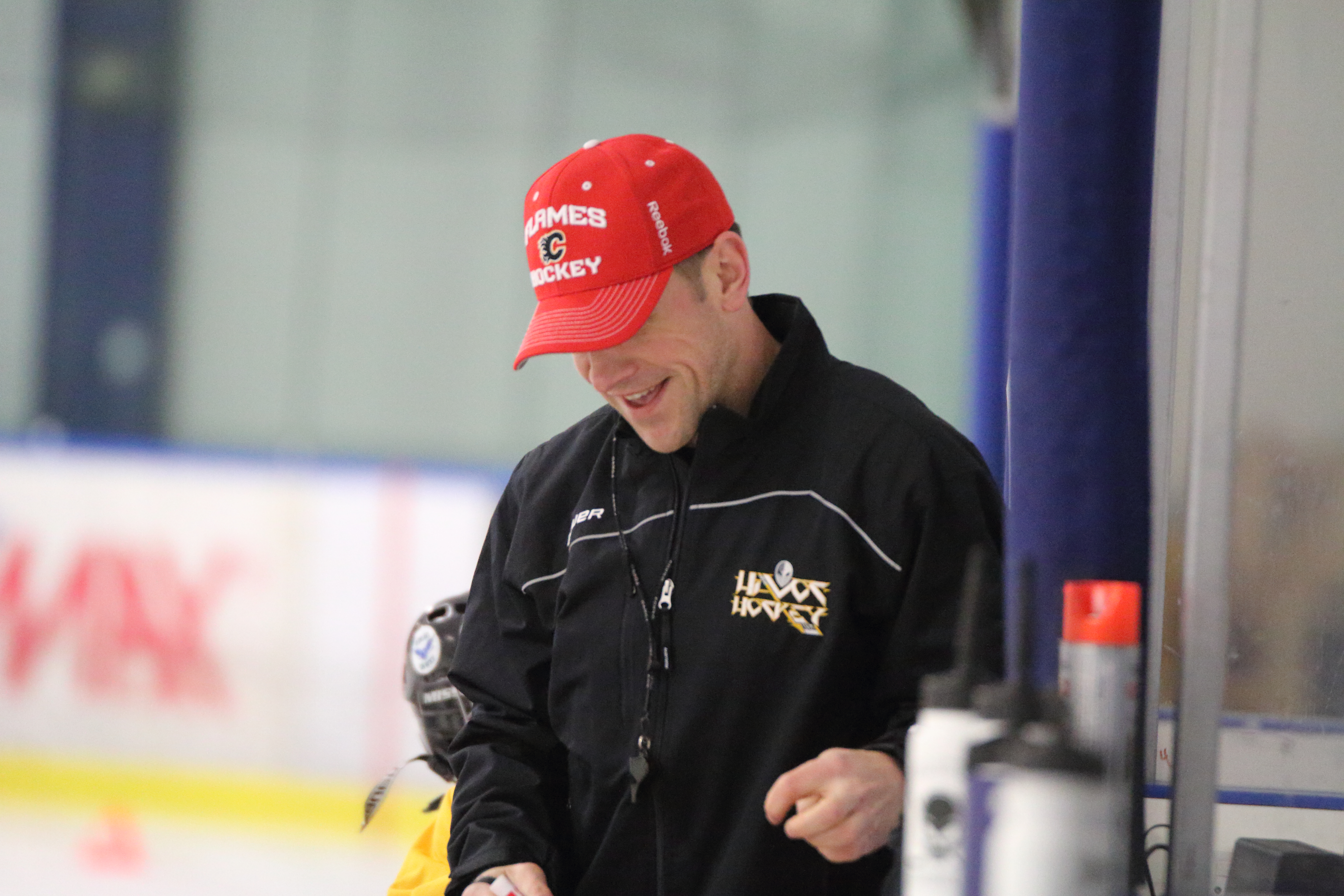 Adrian is a recently retired, Calgary-developed professional hockey player who has had a successful 13 year career. He was drafted in the first round in the 2001 NHL entry draft by the New Jersey Devils, and went on to play for several other NHL organizations in the minor leagues. Following his playing stint in North America, he played for professional teams in the top divisions in Austria, Germany, Russia and Sweden.
Adrian's expertise in hockey and experience working with kids has ignited a new passion for developing youth hockey players. He has over 10 years experience in youth hockey development and is a nationally certified coach. He is especially effective in breaking down and explaining the mechanics of hockey skills, and creating customized skill development sessions. His enthusiasm and credibility has resulted in a unique ability to connect with hockey players of all ages and abilities.
MARCO OLIVERIO
Marco Oliverio grew up in Calgary playing for the Calgary Northstars AAA in the CNHA and then played 3 years in the AJHL. Marco has coached his son Ben in Calgary Minor hockey and also volunteered to coach PeeWee Division 1 at Crowchild Association. Marco has also coached both Bantam & Midget AAA in CNHA/CBHA for 7 years as well as the Southern Alberta Selects and was an assistant coach for the Saint Trojans for 3 years. We are grateful to have Marco committed to another year as head coach of the Havoc 2010 Elite team!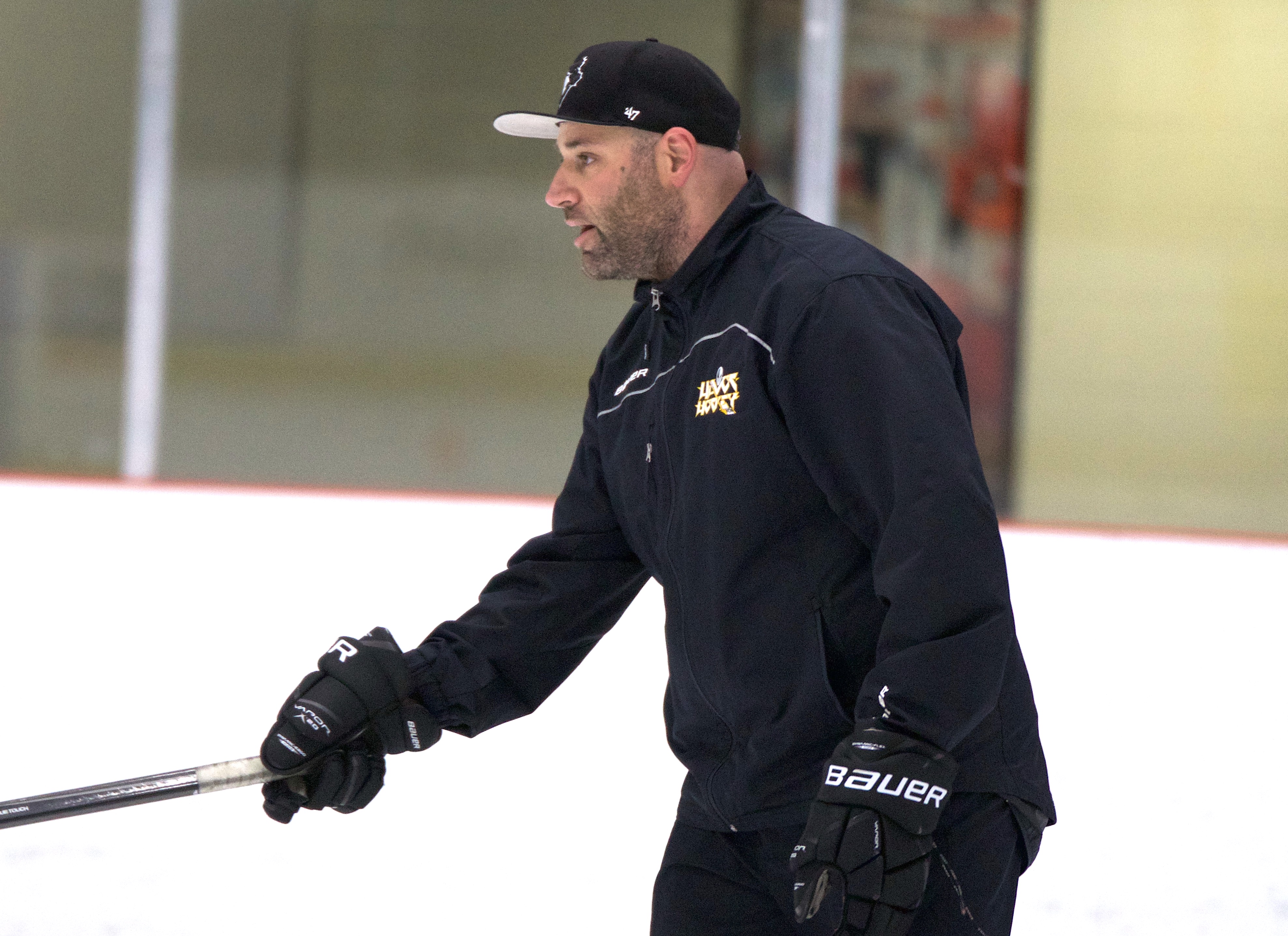 SVEND WIELE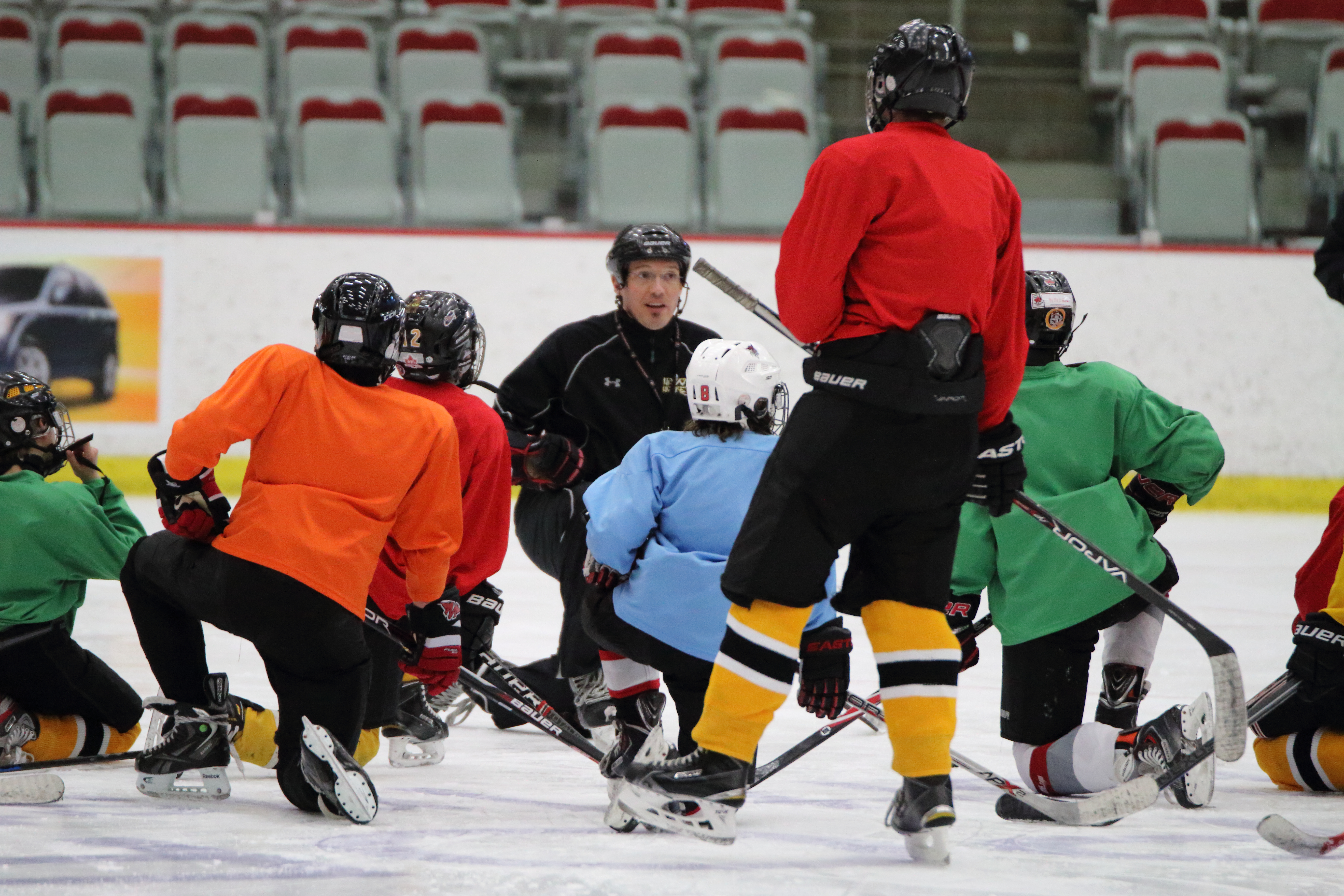 Svend grew up in Germany and represented his Country at U16's, U17's, U18's, and U20's. He also participated here in Calgary at the Mac's Midget Tournament in 1997/98 & 1998/99. His career continued as a Pro in the German Professional Hockey League winning the Division 1 Championship in 1999/2000 with the Munich Barons. He played with 4 other teams in the German League before moving to Canada. His coaching experience includes Assistant Coach for the Midget A NW Stamps, CHD, NSA, Edge School, Pucksmart, Hockey Canada Skills Academy Head Coach, Skills Head Coach for Winsport Female Academy, and Skills Coach for the MRU Women's Hockey Team. He is constantly researching and developing skill development programs geared specifically to each age group and need. Svend's specialty is specific skills coaching including power skating, shooting, body checking etc. He has very creative mind and encourages players to be the same! Svend coaches many of our speciality camps as well as our Female Fundamentals and development camps.
JODI BEDNAREK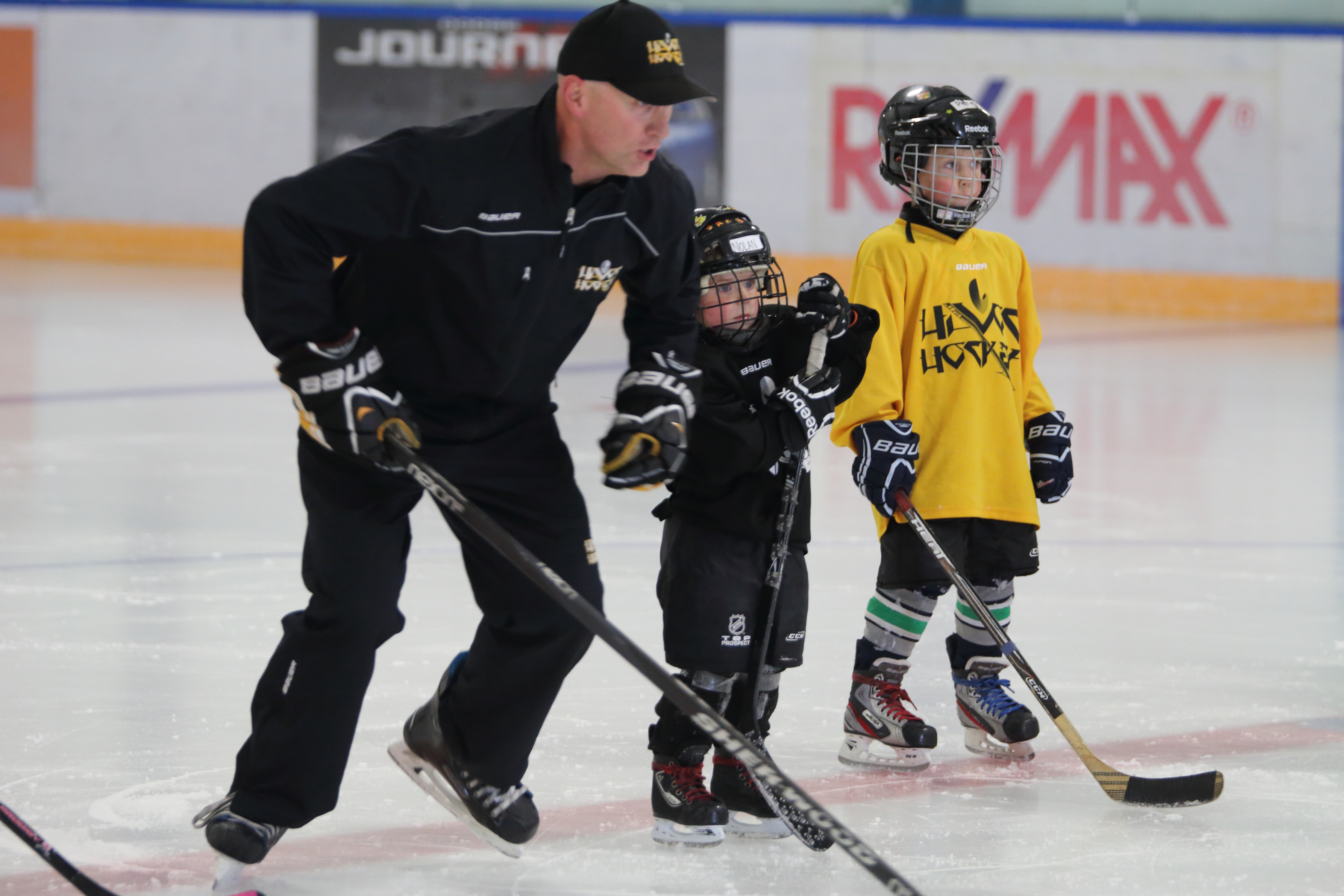 Jodi has been coaching with Havoc Hockey for seven years. He was an assistant coach with the 2004 Elite team for four years, has been running our Kindergarten Academy for the past four years as well as our development teams, fundamentals and head coach of the 2008 Elite team in spring 2015 & 16. Jodi grew up in Winnipeg playing many sports including hockey, football and baseball. His education took him to the University of Calgary where he obtained a Bachelor of Science degree and also played for the Dino's Football team. Jodi was then drafted by the Stampeders in 1998 and has worked for the Calgary Fire Department since 2005. Jodi has been coaching minor hockey for 8 years and loves working with young hockey players.
KRIS FOUCAULT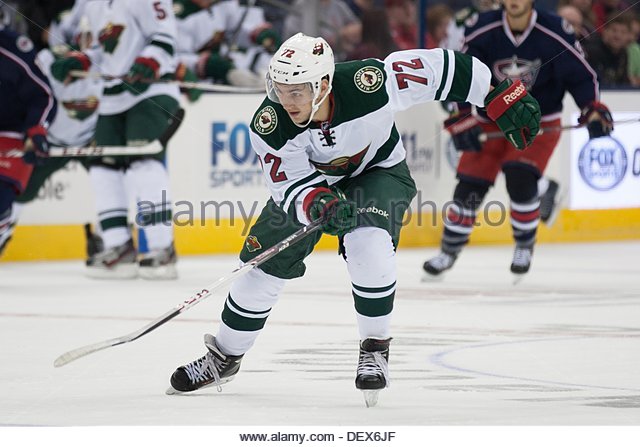 Kris is originally from Calgary. In 2005, he was drafted by the Swift Current Broncos and then played for Kootenay Ice in 2007-08 and the Calgary Hitmen 2009-11. Kris was drafted by the Minnesota Wild in 2009 and played Pro for the Houston Aeros where he received the opportunity to play in his NHL game in 2012. Kris then went to Europe from 2014-16 during which time he also played for Team Canada in the Spengler Cup where they won gold. Kris currently plays for the Grizzly's Wolfsburg in the top German League DEL. Kris is an assistant coach for the second year in a row for the Havoc 04 Elite (2016 & 2017) and looks forward to also becoming more involved with other Havoc Hockey programs!
NIKITA KOROVKIN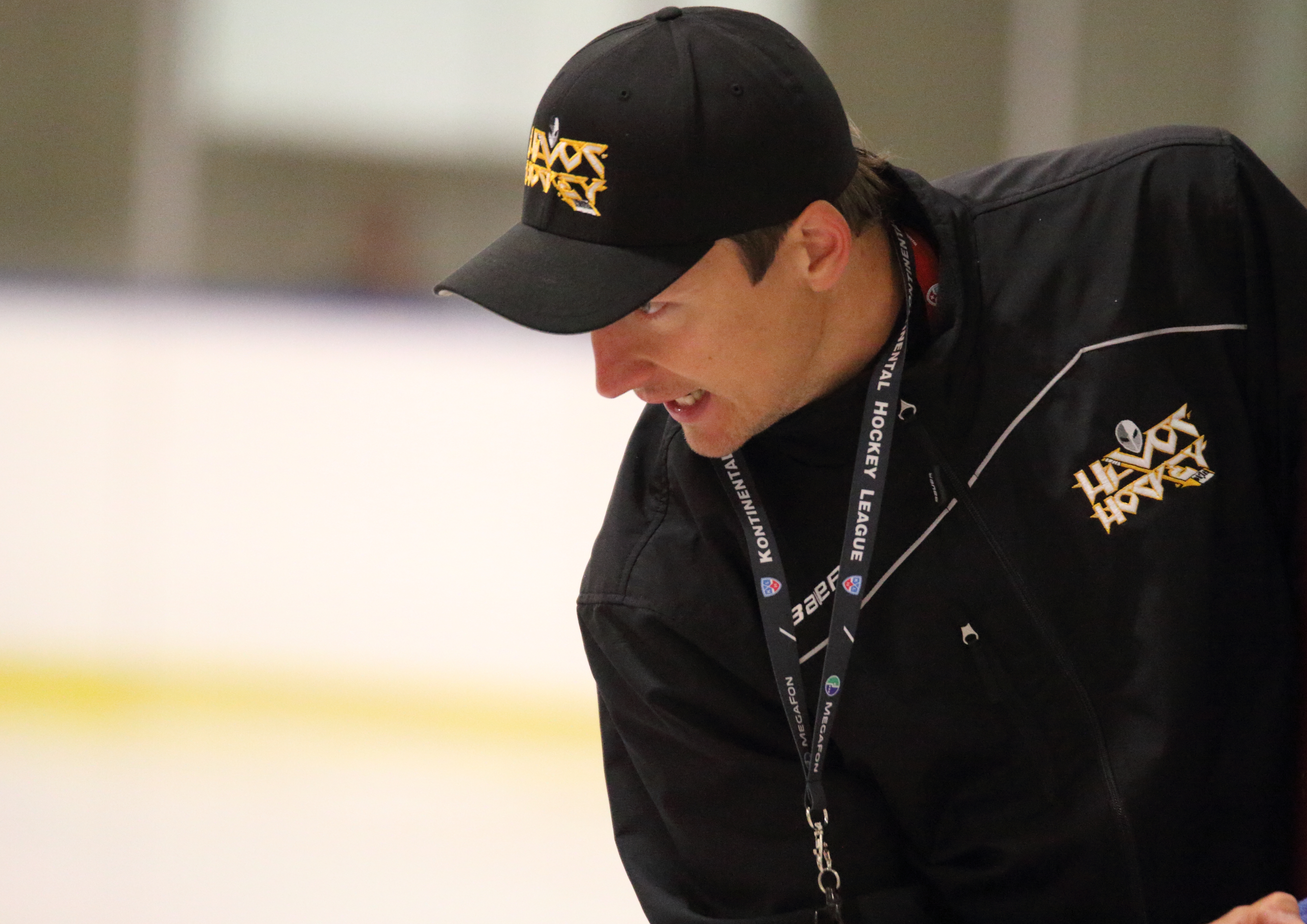 Nikita was a Children's Hockey Academy graduate in Russia. At 16 he came to Canada after he was drafted by Kamloops Blazers. Nikita was then drafted by Philadelphia Flyers in 2002 NHL entry draft. After 4 years in Western Hockey League he had a successful 10-year professional hockey career, most of which I spent in KHL (Russia).
As a junior hockey player Nikita was also a post-secondary student at Ural Sport Academy in Russia. In 2004 he received a Bachelor's Degree in Sports Management with a major in hockey coaching. In 2005, after successful completion of practical training in youth summer hockey camp, Nikita received my Master's Degree as a specialist in physical education. During those university years he developed passion for hockey coaching. For several years, during off season he worked with WHL/KHL/NHL players to prepare them for the hockey season. But only now, being a retired professional hockey player, he has an opportunity to fulfill his dream of being a hockey coach and pass on my skills of both North American and European hockey styles to children and help them reach their hockey goals.
MADISON HALLER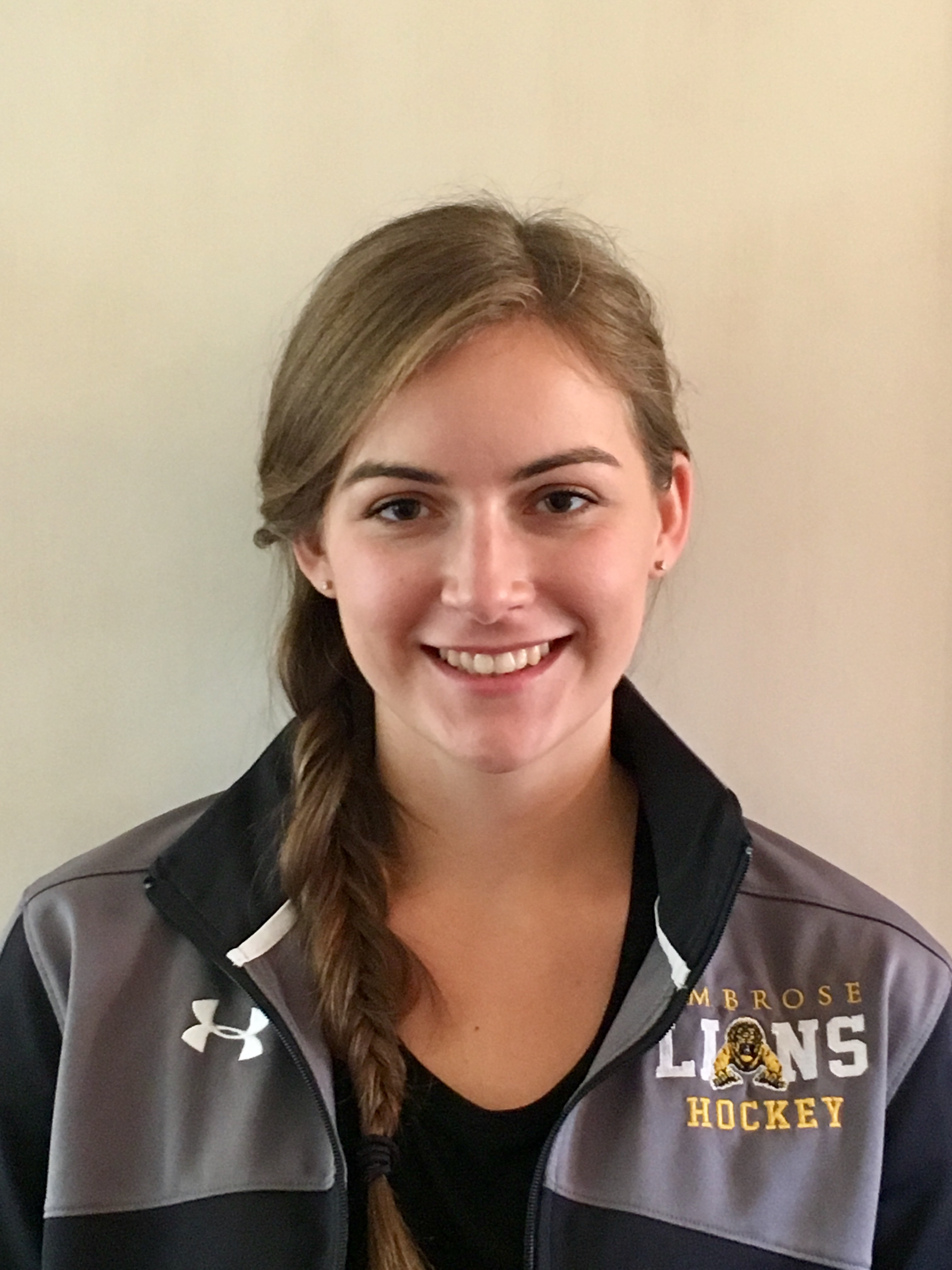 Madison played Bantam & Midget AAA Outlaws in Calgary 2009-2012. Then she went on to play U18 Team Alberta 2012-2013 and the Calgary Inferno 2012-2015! She is currently playing for Ambrose University Club, finishing up a Bachelor of Arts in History degree and planning to become a teacher! She is truly an inspiration for the girls! We are also very excited to announce that Madison haller will be assistant coaching the U12 Elite team!